See on Scoop.it – Journalism, media and social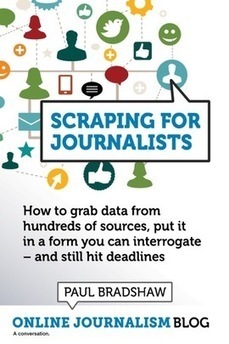 I've now covered almost all of the 5 roles in an investigations team I posted about earlier this year – apart from the multimedia journalist role. So here's how to get started in that role.
Multimedia journalism is a pretty nebulous term. As a result, in my experience, when students try to adopt the role two main problems recur: 1) having a narrow assumption of what multimedia means (i.e. video) and 2) not being able to see the multimedia possibilities of your work.
Multimedia journalism is a very different beast to broadcast journalism. In broadcast journalism your role was comparatively simple: you had one medium to use, and a well-worn format to employ.
Put another way: in broadcast journalism the medium was imposed on the story; in multimedia journalism, the story imposes the medium.
Multimedia also has to deal with the style challenge I've written about previously:
"Not only must they be able to adapt their style for different types of reporting; not only must they be able to adapt for different brands; not only must they be able to adapt their style within different brands across multiple media; but they must also be able to adapt their style within a single medium, across multiple platforms: Twitter, Facebook, blogs, Flickr, YouTube, or anywhere else that their audiences gather."
With that in mind, then, here are 4 steps to get started in multimedia journalism: